Streamline Aircraft
Delivery Processes

Optimize Resources | Reduce Delivery Cost | Proactive Quality Control |Ensure Delivery Timeline
AMS Transition Record Review provides a methodology and guidance to engineers in charge throughout the entire aircraft delivery process to ensure all delivery requirements are addressed. AMS Transition Record Review platform enables on-site engineers to get support from other experts located all over the world on specific sections or subsections to fulfill the delivery timeline.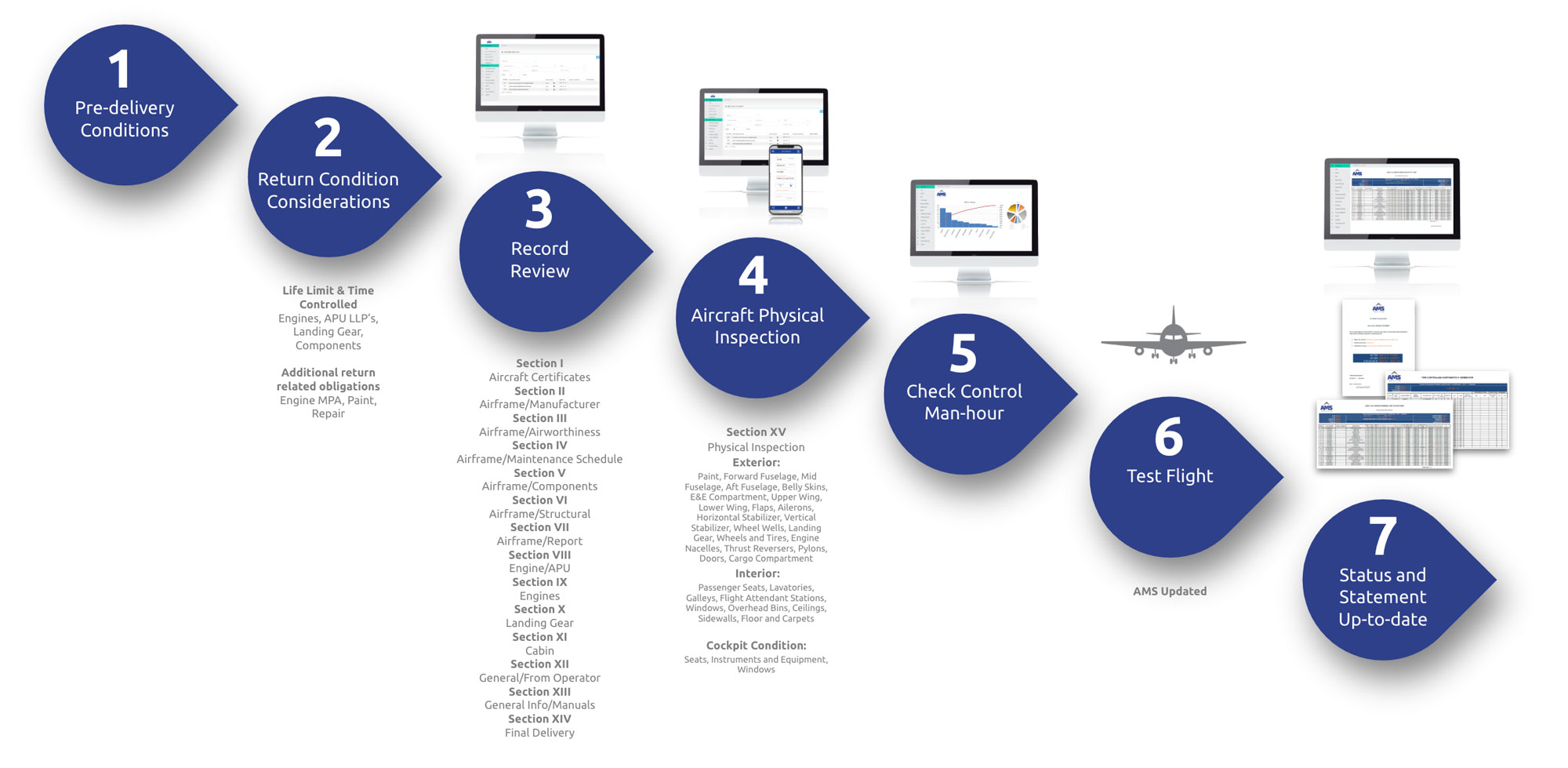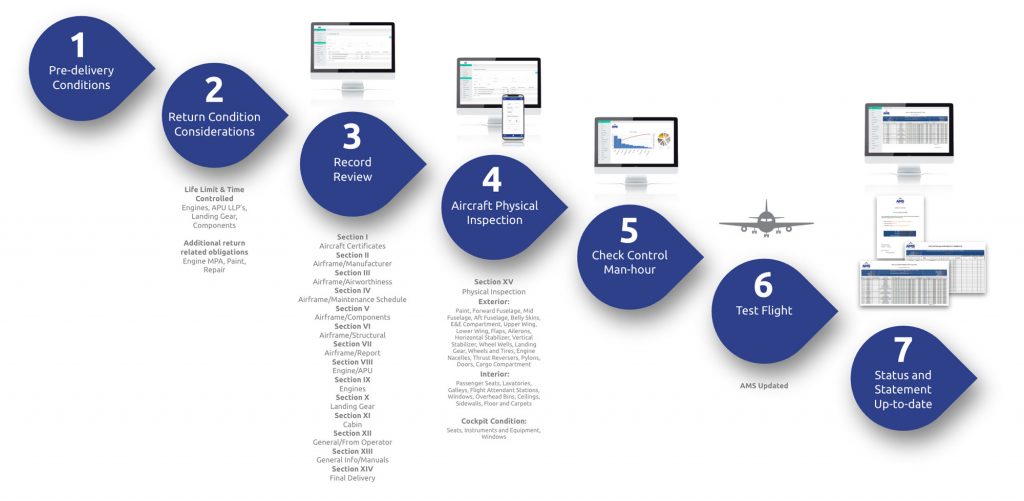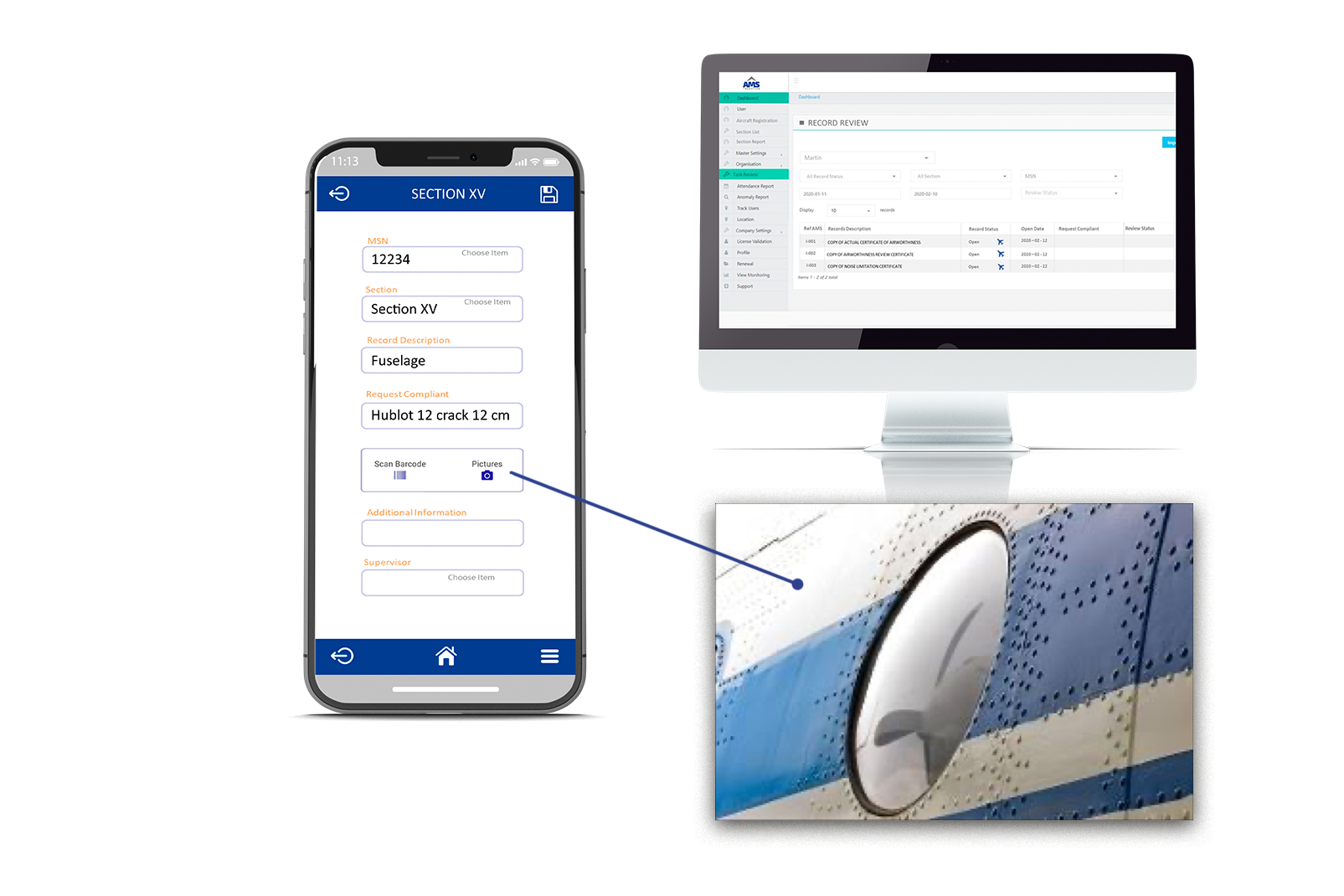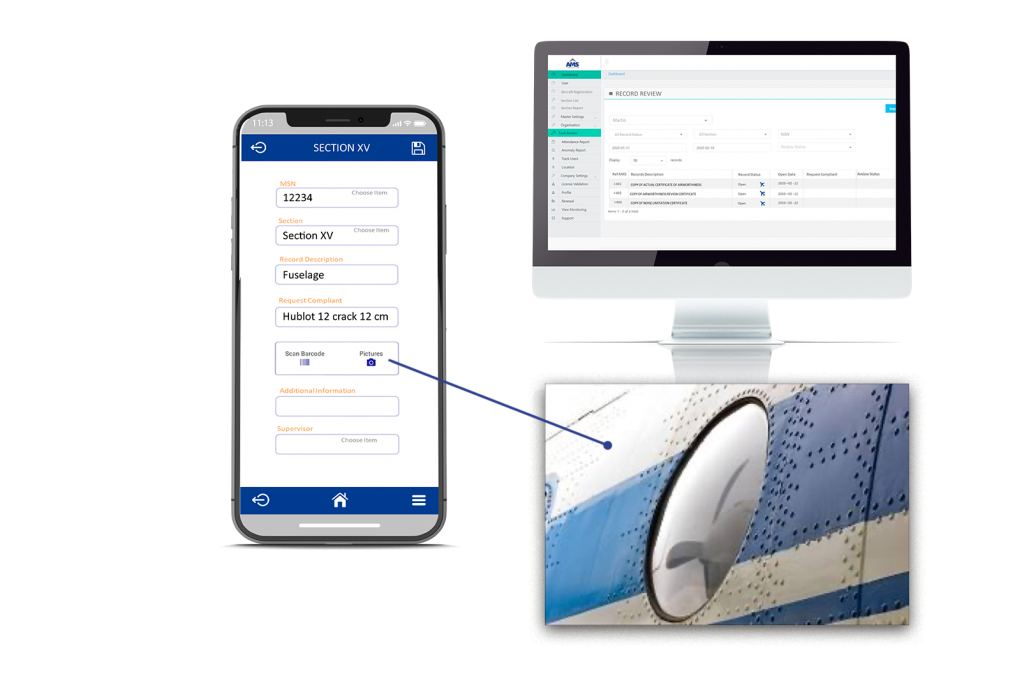 Delivery Physical Inspection
AMS Transition Physical Inspection enables on-site engineers to record all defects identified during the visual inspection of airframe, components, systems and cabin interior. All recorded defect status (e.g. closed, dispute, and progress) can be visualized by the engineer's supervisor.
AMS Transition Delivery Review and Cost enables CAMO organizations to accurately monitor the cost of delivery throughout the entire delivery process. Delivery Review and Cost ensures proactive actions are taken so the delivery timeline is fulfilled without compromising safety. Status and statements are automatically generated and sent to the customer.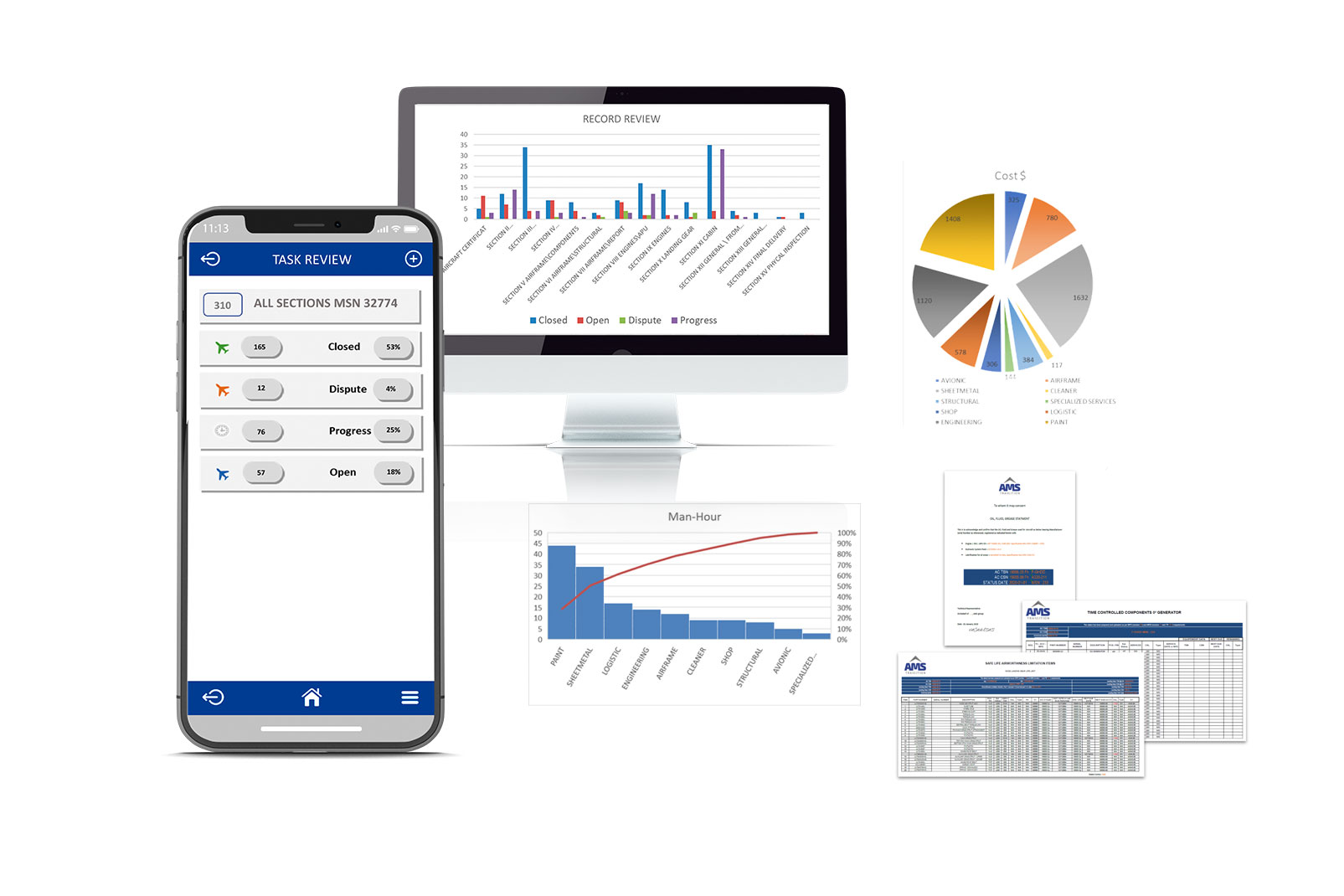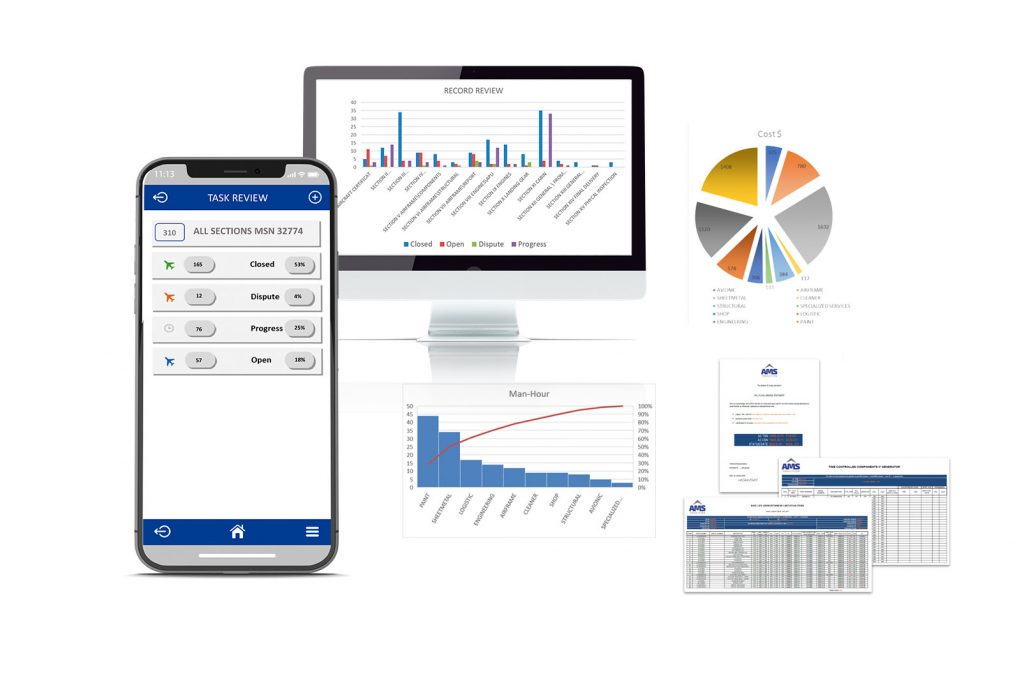 AMS Transition – Overall Benefits