AMS Vision

The AMS Vision mobile application enables maintenance repair organisations using messaging apps (Whatsapp, Messenger, Telegram and others) to report technical issues such oil leaks, cabin, wheel damages, engine related issues in a structured, centralised and secured platform.
Technical Logbook Management
The AMS Vision mobile application digitalizes technical logbooks, enables exchange of information with MCC, recording and monitoring MEL (repair interval status), ETOPS status, APU/ENG Oil records in real time. AMS Vision allows engineers to record pictures of events and discrepancies.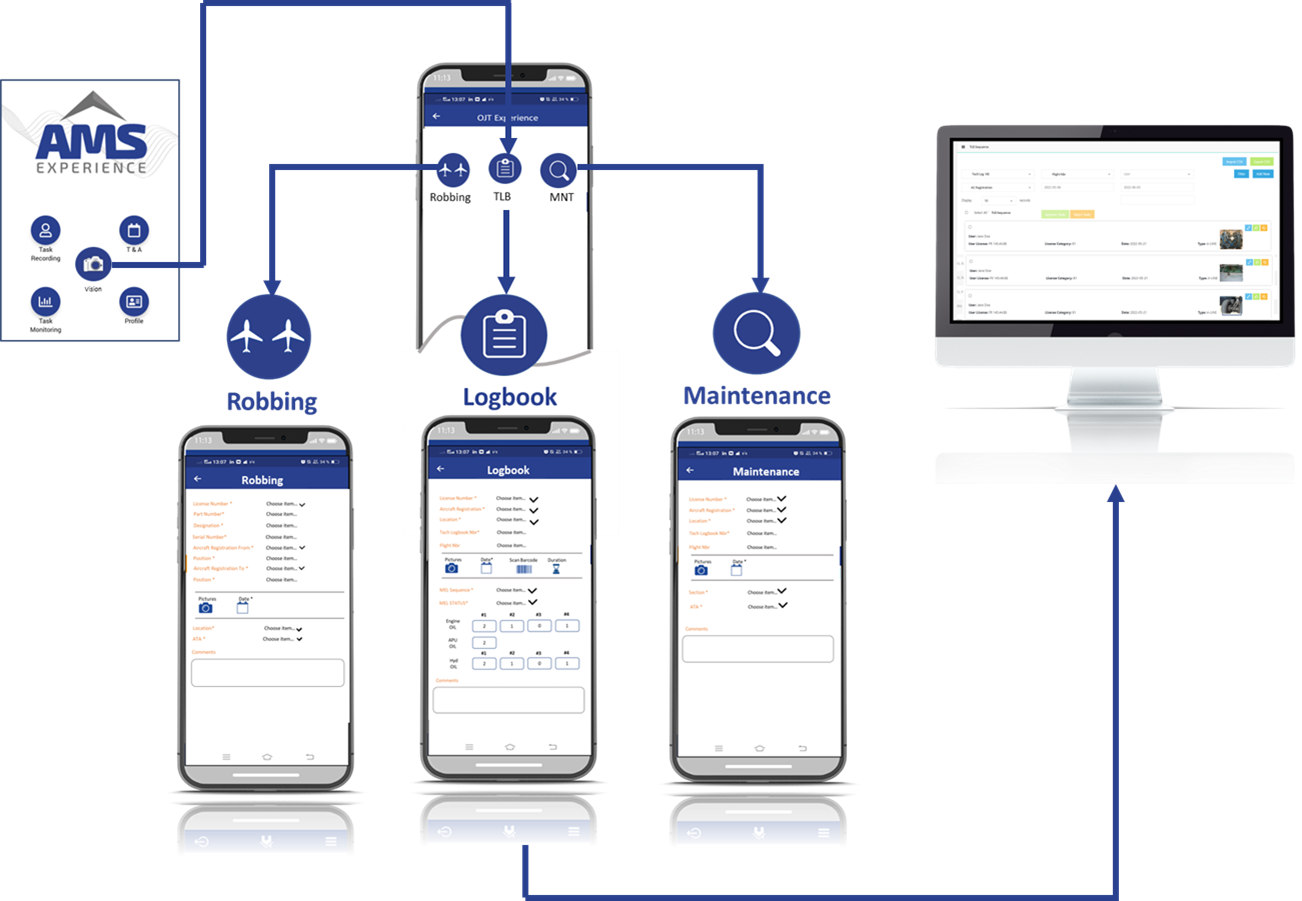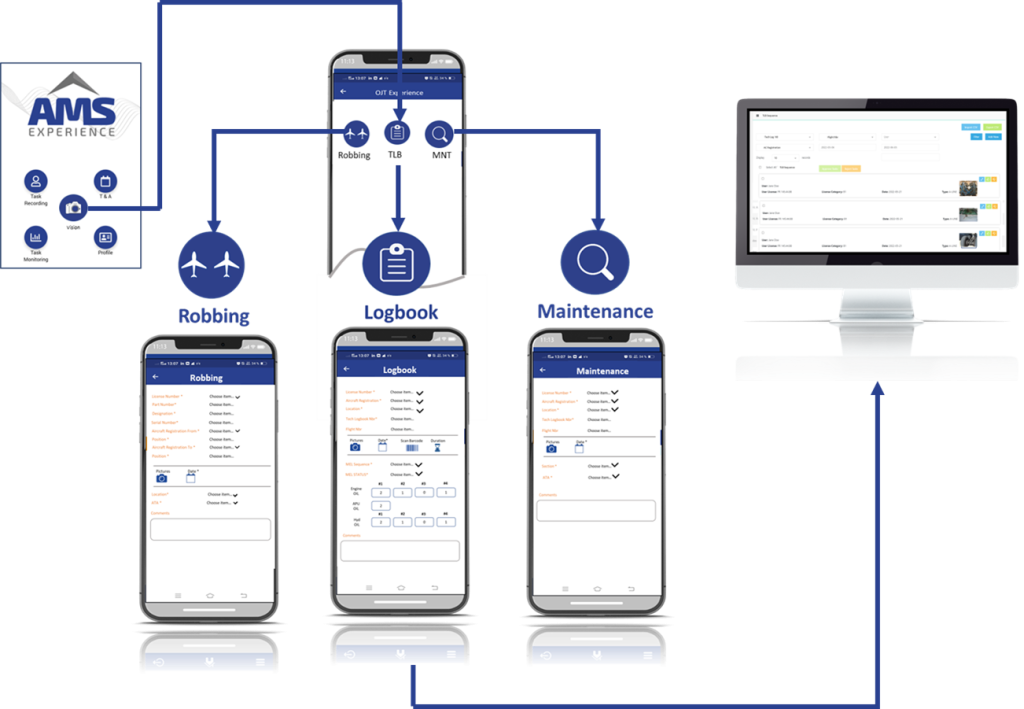 The AMS Vision mobile application allows engineers to store captured pictures in a library. Other information such as date, aircraft registration, ATAs, sections (engine, brake…) and status (open/close) are stored in an easy-to-us library for data management and retrieval of specific information at a later stage.
The AMS Vision mobile application provides a complete workflow approval process (request, acceptance, part removal, part installation) and an updated robbing part list.