Unique Technology Solutions to Track Experience and Competency of Aircraft Maintenance Engineers

Measure Engineer Experience I EASA & FAA Compliance I Improve Overall Safety I Reduce Cost
AMS Experience for MROs (EASA)
The AMS Experience solution ensures accurate recording and easy monitoring of aircraft engineer experience profiles. AMS Experience automatically manages aircraft engineer authorization renewal process across MRO, line and base station network resulting in significant operational & administrative cost reduction while complying with EASA requirements.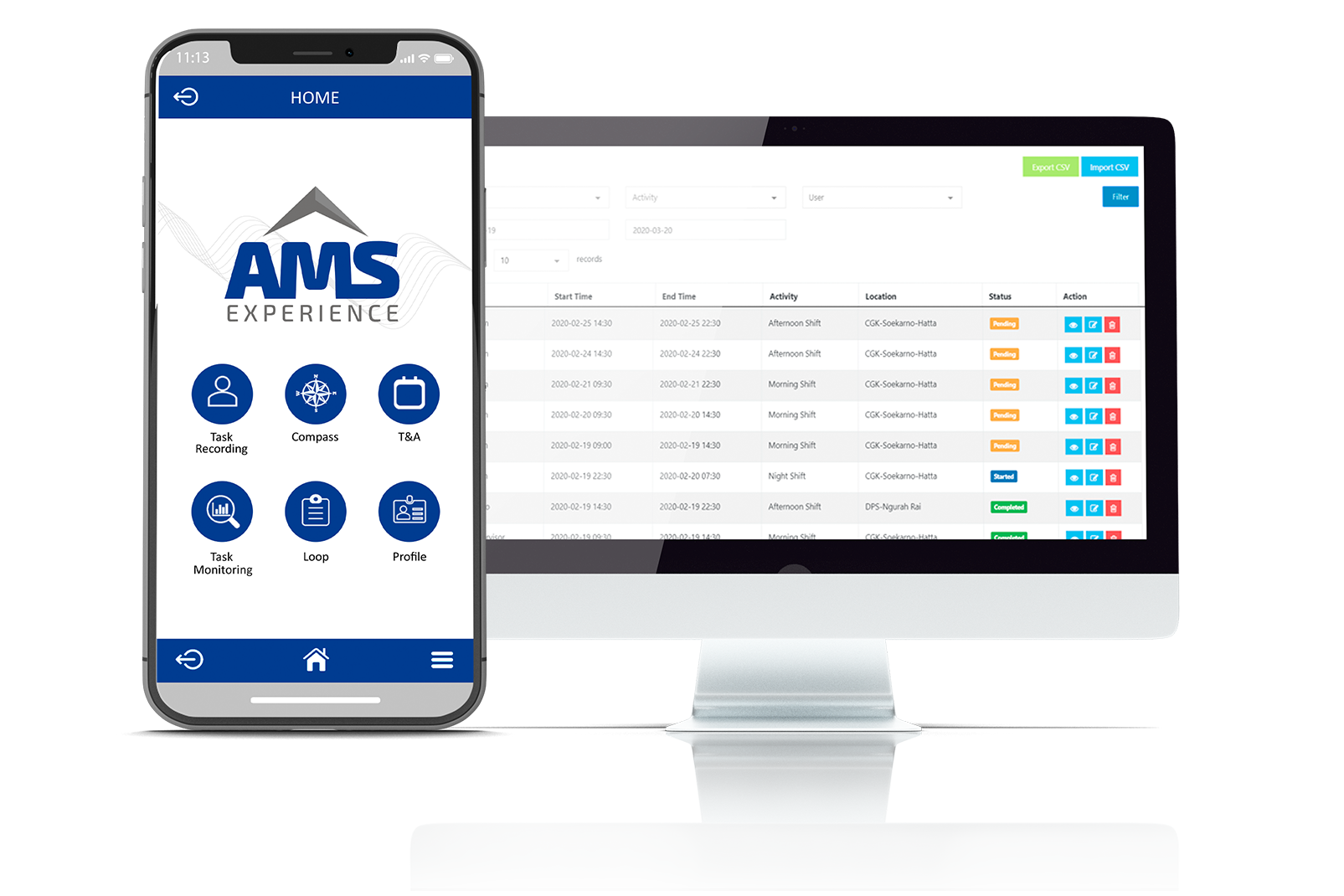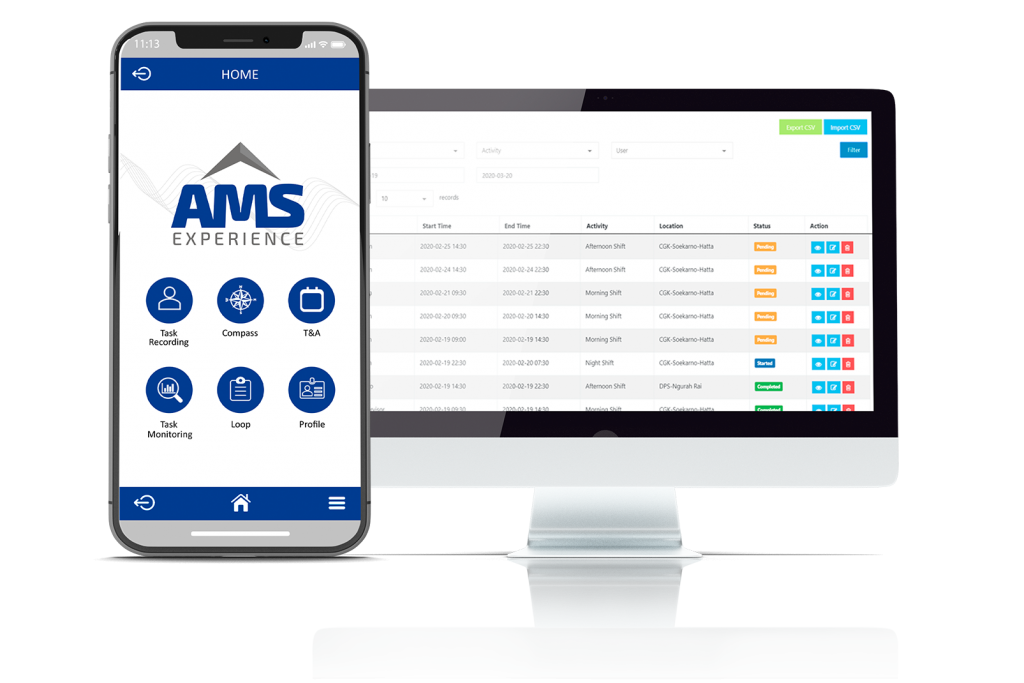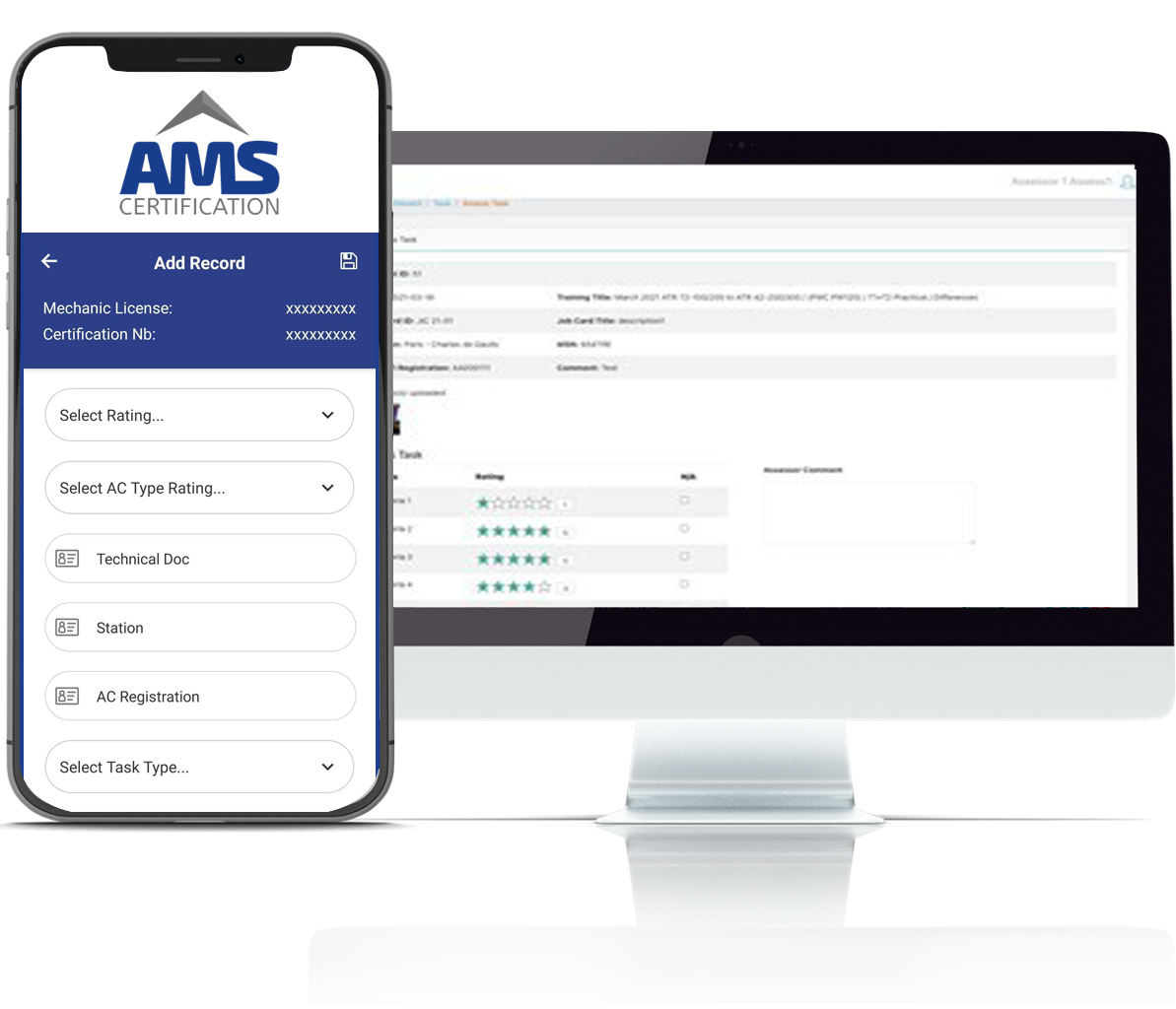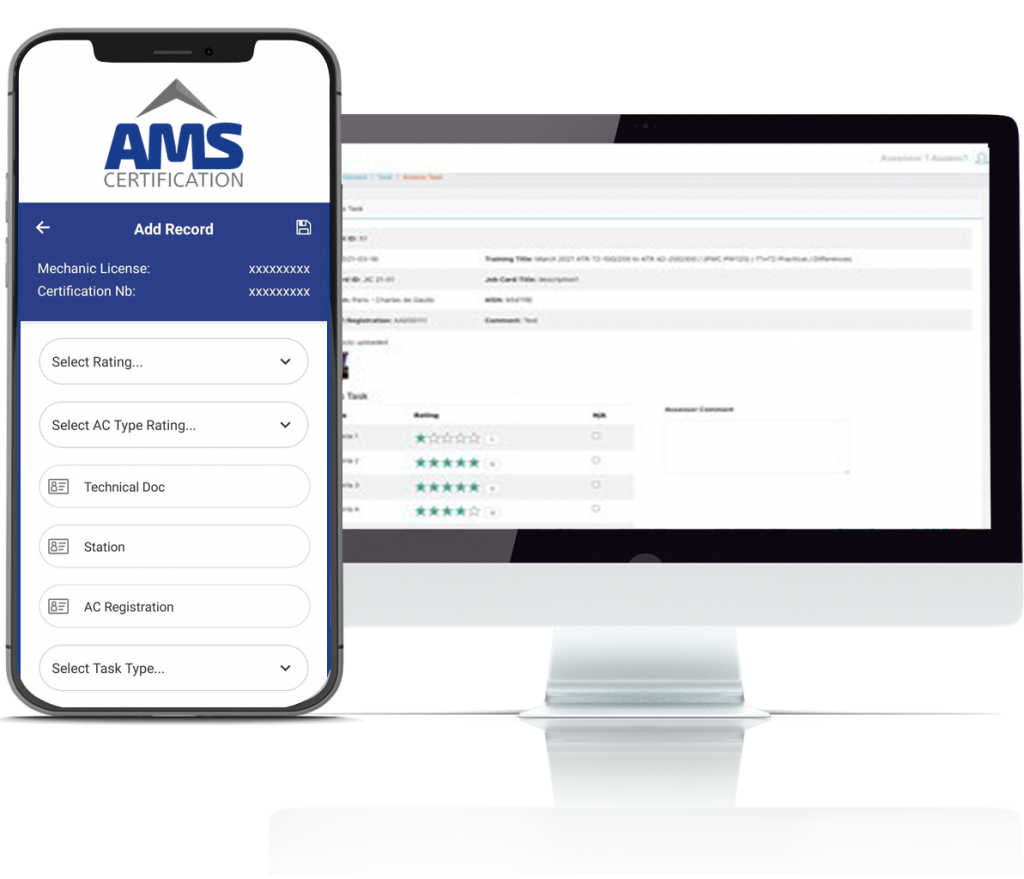 AMS Certification solution ensures accurate recording and easy monitoring of OJT and apprenticeship tracking and easy compliance with 14 CFR § 65.77 training (FAA). With AMS Certification, MROs can create customized Master Training based on latest Airman Certification Standards (ACS) and monitor tasks completed by students in real time.
The AMS Training paperless solution enables accurate control & monitoring of aircraft engineer throughout the type training practical course. MTO instructors can assess tasks, issue reports & certificates resulting in time savings and operating cost reduction."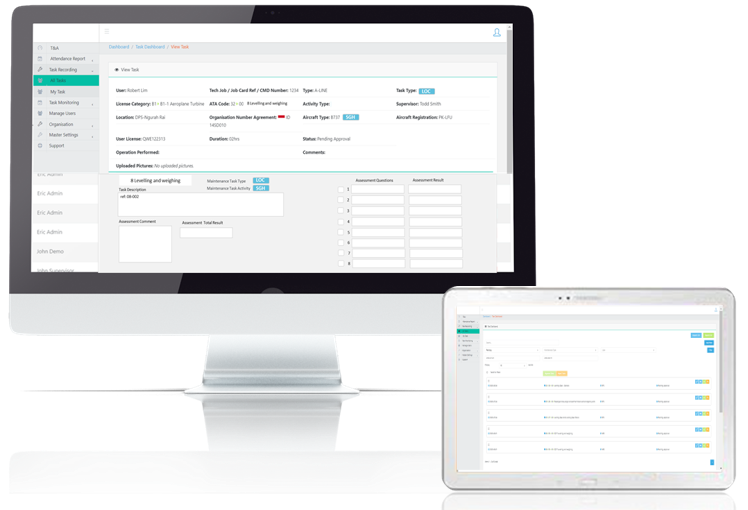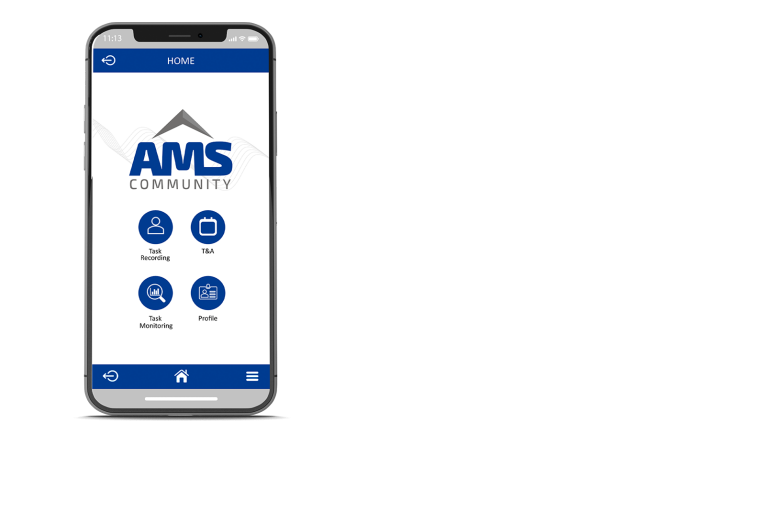 AMS Community for Engineers
The AMS Community solution enables freelance aircraft engineers to maintain their experience up-to-date by recording their tasks in real-time. AMS Community also serves as the platform for recruiting companies and freelance aircraft engineers to connect and discuss job opportunities.
The AMS Transition solution ensures consistent aircraft delivery methodology processes. CAMOs can also optimize on-site and off-site resource utilization while fulfilling the delivery timeline.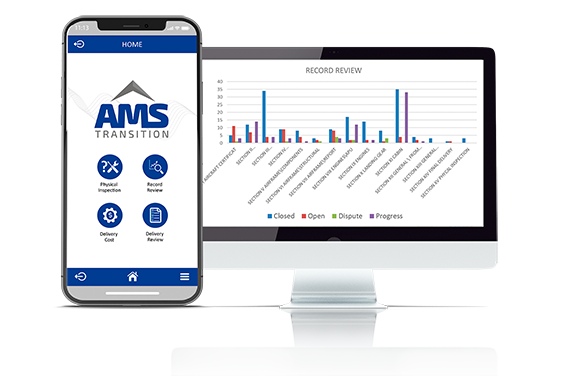 Monitor and improve aircraft engineer productivity

Evaluate aircraft engineer actual experience​

Simplify authorization and license renewal

Analyze recurring problem across line station network

Comply with authority regulation​

Geolocalize aircraft engineers
We focus on people experience to serve the aircraft maintenance industry.